September 12, 2017
Posted by:

LMKT Newsdesk

Category:

News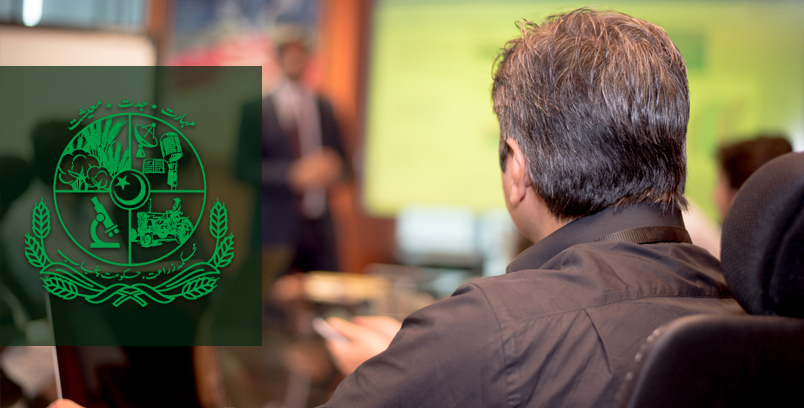 LMKT arranged a five-day field survey training session with Department of Agriculture (DOA), Government of Punjab for its newly developed mobile application, Agri Assistant. The Android application has been designed by LMKT to facilitate the Department of Agriculture's (DOA) field officers and lab assistants in collecting and evaluating soil samples in Punjab. This is a joint initiative of LMKT and DOA to improve farming practices through digital technologies in Pakistan.
Fifteen field officers and lab assistants participated in the interactive training sessions held in Lahore between September 6 and September 12, 2017. The training covered various areas such as, using the mobile app to locate assigned areas for respective officers, marking farms in real-time and offline on the digital map, and collecting soil samples relevant to each QR code. LMKT's trainers also demonstrated various methods to generate and scan QR codes and entering results from the soil sample analysis on the Smart Kisan web portal for farmers to access.
Through the Smart Kisan portal and Agri Assistant mobile app, farmers will be able to access their soil sample results along with up-to-date weather forecasts to plan effectively for the planting and harvest season. The Agri Assistant mobile app is currently available on the Smart Kisan web portal.
The second phase of this project with DOA involves setting up call centers with toll free numbers to provide farmers with accurate agronomic advisories based on their soil sample results and weather forecasts. The application will seamlessly interface with the call center to help farmers significantly enhance crop yield, expand area under cultivation, and optimize the crop mix to ensure maximum returns.
LMKT is the first company in Pakistan that is developing smartphone applications for farmers to provide them with intelligent and actionable insights resulting in higher crop yields and better land management decisions. The Agri Assistant app is a significant milestone in the DOA-LMKT partnership and their collective mission to leverage digital platforms for registering and mapping over 4 million farmers across 36 districts of Punjab.