December 11, 2017
Posted by:

LMKT Newsdesk

Category:

News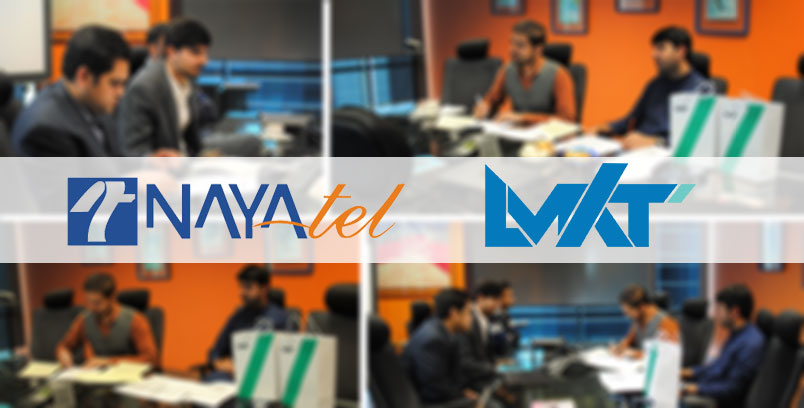 On Dec 8, 2017 LMKT entered into an agreement with Nayatel (Pvt.) Ltd. to develop an integrated data migration tool that will bridge the gap between the latter's GIS and Ericsson Network Engineer data. Nayatel is the largest triple play telecom service provider for Islamabad and Rawalpindi.
Members of the senior management team from both companies were present at the signing event, including Sajjad Hussain, the head of Nayatel's Video and Planning departments, and Umar Saeed, Network Engineer, Planning.
The tool, which will be embedded into the toolbox of ArcGIS and Network Engineer, will be designed as a single window operation that will automate Nayatel's recurring migration activity. This will help reduce time and effort on the part of Nayatel's engineering team, who often have to carry out complex digitization exercises to communicate the data.
As part of the agreement, LMKT will also be providing technical support for one year to Nayatel for the tool, which is scheduled for testing in March 2018.
The project signals LMKT's continued commitment to the country's high growth telecom sector. The IT solutions company excels in providing technology solutions that improve organizational efficiency and bring about transparency through business process automation. LMKT had previously helped Nayatel expand its optical fiber network. LMKT developed for Nayatel a GIS platform that provided the latter with a consolidated view of its network planning and fiber expansion activities to better manage the impact of these activities on its current and prospective customers.
LMKT is a Pakistan based advanced technology solutions company, which has core expertise in GIS Solutions, Integrated Security Solutions, Smart Grid, ICT Infrastructure, Telecom OSS, Collaboration Solutions, Customer Relationship Management (CRM), and Application Development.