Careers
LMKT's success over the years has been led by its highly talented team of multidimensional professionals. To ensure that we provide a conducive environment for our people to thrive, we promote a culture with inclusion, innovation and free thinking as its hallmarks. We strongly believe that by affording an environment that is free from all forms of discrimination and cultural and gender biases, our members can truly focus on the best interest of our clients.
We've always strived to offer rewarding careers that not only offer opportunities for professional growth but also the ideal work-life balance. At LMKT, we allow people to discover their professional goals and aspirations without any boundaries.
LMKT provides excellent long-term career prospects as well as short-term assignments for both experienced professionals and fresh graduates. Our merit-based environment enables successful integration of our employees within the company offering them multidimensional challenges that guarantee professional growth. Our goal is to set our employees for success by constantly challenging them and providing them with ample opportunities to add value to the organization.
Being a full-service technology company, we offer services to a range of organizations including commercial enterprises, not-for-profits and government entities. To learn more about what we do, please visit our services' section.
We are always on the lookout for talented, passionate and unconventional people to work with. If you have the desire to work with a highly talented team of professionals working on game-changing technologies, please submit your resume against an advertised position. We also accept unsolicited resumes for any future opportunities.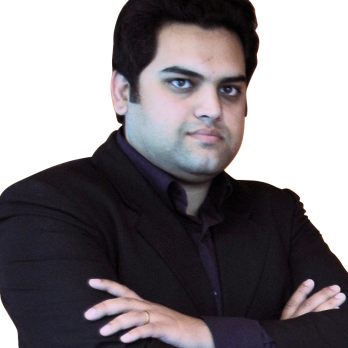 LMKT provides its members with one of the most dynamic and challenging environments. There is no shortage of opportunities for professional growth, new skills acquisition and exciting new initiatives.
Waleed Ahmed
Legal Counsel, Legal Department
Open Positions