V-Secur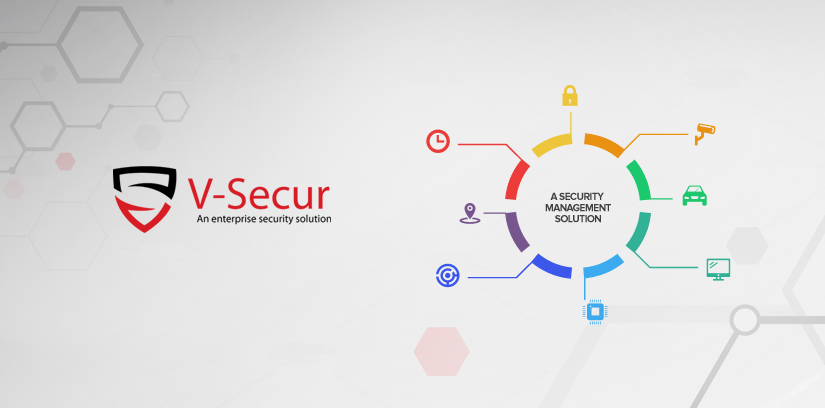 LMKT's V-Secur® is an enterprise-grade, cloud-based integrated security management solution that helps transform buildings of all types and sizes into smart facilities. It is a multi-tiered physical, human and electronic security system that seamlessly caters to a broad spectrum of security requirements from a single application interface.
V-Secur helps monitor and manage geographically distributed workforces using centrally managed, sophisticated RFID and biometric technology; video surveillance; and smart applications.
It is Microsoft and SAP certified and works from anywhere and on any device including smartphones, tablets and conventional desktop systems.
V-Secur is the fastest and most responsive suite among comparable solutions in the market today. It easily interfaces with existing ERP systems offering organization-wide monitoring and surveillance data. The cloud-based architecture also eliminates the need for investment in additional hardware.V-Secur's unique combination of hardware and software technologies enables users to collect valuable data, generate reports for intelligent decision-making and create positive synergy through Enterprise Resource Planning and Human Resource Information System integration. The comprehensive solution helps expand the functionality of an organization's surveillance system to address key safety and security concerns and offer boundless security. Moreover, the integrated and customizable solution is compatible with different business modules across various industries and has helped expand and transform the security and surveillance needs of LMKT's clients.
Over the last decade, V-Secur has evolved into Pakistan's preferred and most reliable integrated security solution that is deployed at leading multinationals and public sector organizations with mission critical requirements. Among the hundreds of V-Secur deployments, it is being used to monitor South Asia's largest mall, Lucky One, spanning a covered area of 1.75 million sq. ft. with 1,241 parking bays with an average daily footfall of 250,000. V-Secur is also the monitoring and surveillance solution of choice for the Lahore and Multan MetroBus service that is frequented by 150,000 and 70,000 people on a daily basis.
Core Features
Featured Projects
LMKT's V-Secur solution boasts a large portfolio of clients across a wide array of industry types and sizes including telecommunications, transportation, energy and utilities, government and development
Ufone Nationwide
LMKT has successfully completed the project for the Implementation of Nationwide Time Attendance and Access Control Solution for Ufone, Pakistan using its V-Secur solution. Covering 36 sites across 15 cities, it is the largest implementation of such a solution in the mobile communication sector of Pakistan. It enables the security and management of over 3,000 personnel daily.
Punjab Mass Transit Authority
LMKT is providing Punjab Mass Transit Authority (PMA) with a centrally controlled cloud video surveillance system that allows real time traffic management. The unified interface allows the monitoring of 14 feeder routes and ensures the safety of commuters through fault tolerant infrastructure, 367 PTZ cameras, and uninterrupted power supply and fiber connectivity. Additionally, LMKT is providing PMA with operational management and maintenance support for six years.
LuckyOne Mall

LMKT is providing South Asia's largest mall, Lucky One Mall, covering 3.2 million square feet with a multi-faceted security and surveillance system through its V-Secur platform to transform its premises into a smart facility. The customized integrated solution incorporates a centralized data center, extensive IT infrastructure, an access control room and more than 5,000 CCTV cameras. Its primary software features include BMS integration, fire integration, video management, an electronic billing solution and video analytics.
PTCL
LMKT has successfully concluded the Implementation of security for personnel and vehicles at PTCL, the largest telecommunication service provider of Pakistan. The project covers 43 sites across 25 major cities for 25,000 users and is the biggest implementation of such a solution in the telecommunications sector of Pakistan. The key features of PTCL's customized solution include: Access Control, Time and Attendance, Vehicle Management and Visitor Management.