VO8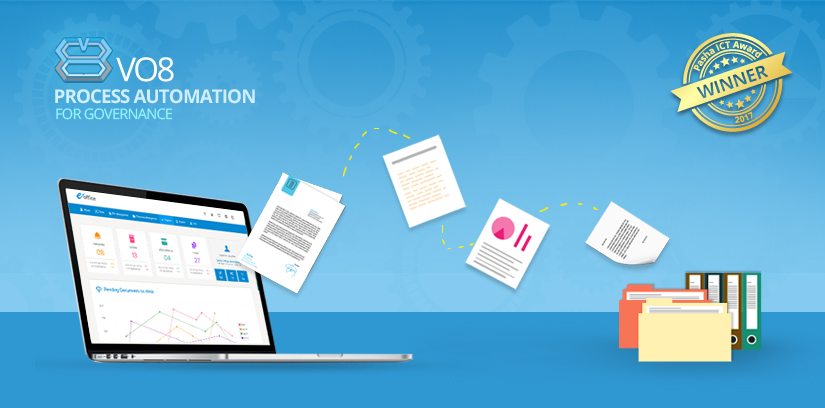 VO8 is LMKT's award-winning office automation solution aimed at the implementation of e-governance services and paperless processes. Progressive governments around the world are automating their key functions to improve interactions with citizens and within their own departments to ultimately serve the public more effectively.
LMKT is one of the pioneers in e-government services and paperless office solutions. We've been working with the Government of Pakistan (GoP) and its various departments on the implementation of virtual office and e-government initiatives for over a decade.
Provision of e-services remains a core priority for the federal and provincial governments of Pakistan to improve the delivery of service and enhance internal efficiency of various government offices. Our VO8 solutions offers quick access and retrieval of information, important insights for decision support and various ancillary services to improve access to public services.
VO8 offers 360-degree workflow automation for government departments including an advanced document management system that can seamlessly integrate with existing IT systems. Government departments can gain important insights that typically result in operational delays and cost overruns. VO8's architecture allows for it to be customized rapidly for any public or commercial setting.
Core Features