Smart Buildings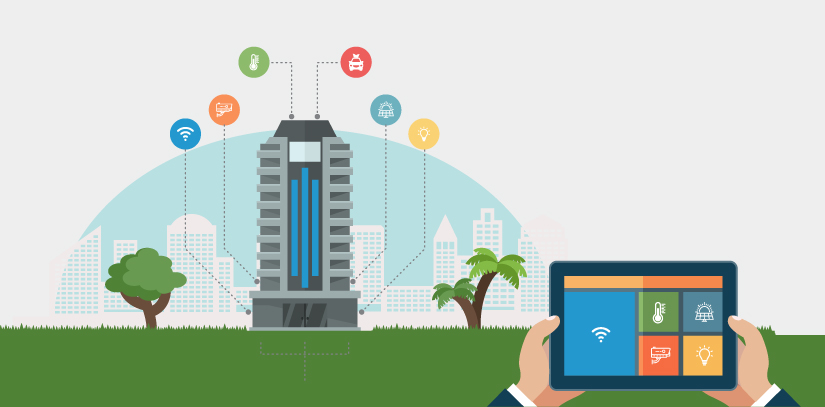 Today's buildings are not mere concrete structures but rather a union of technologies, systems and people that are able to intelligently respond and adapt to varying internal and external conditions. To better suit the needs of its different stakeholders, buildings need to be well-equipped, connected and in constant communication with external devices and services.
LMKT has been planning and deploying smart building solutions for over a decade now.
Our experience with IoT technologies and specialized hardware and software enables us to repurpose both existing buildings and new constructions into safe, intelligent and energy efficient structures.
We've worked with leading telecom operators, governments and many other organizations on smart building projects. Our cloud-based solutions offer enhanced visibility and control into various components of a typical building including facilities, access management, power, and monitoring and surveillance. Real-time data analysis and reporting further assists owners and building management in optimization of resources.
Areas of Expertise
Surveillance and monitoring using biometric, RFID and CCTV
ICT infrastructure
Reporting and real-time analysis
Access control and people counting systems
Building automation
Energy and power management
Featured Projects
Access control and surveillance system for Punjab Safe City Authority (PSCA)
Deployment of Gigabit Passive Network (GPON) for LuckyOne Retail Mall
Access Control System for PTCL
ICT, security and integration services for LuckyOne Retail Mall
GIS System for PTCL
Geo tactical solution for Ufone