September 22, 2017
Posted by:

LMKT Newsdesk

Category:

News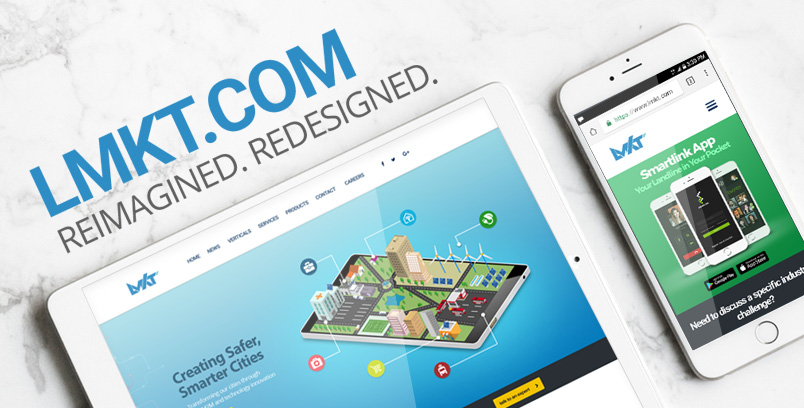 We are excited to announce the launch of our new corporate website (www.lmkt.com). LMKT's redesigned online identity has been reimagined from ground up to reflect the Company's evolution over the years and continued focus on innovation. The website also defines a new corporate design language for LMKT that will be used across its various assets and promotional material.
Our creative team has invested a great deal of time and effort to ensure the website provides the best possible user experience to all kinds of visitors including customers, partners, employees and job seekers.
The new responsive layout is optimized for viewing across all kinds of devices including smartphones, tablets, laptops and desktop systems. It allows for easier and faster navigation with information on all our offerings just a few clicks away. Lmkt.com has also been optimized for better discoverability on search engines so that interested people can find our products and services on the web with relative ease.
The enhanced design is cleaner, faster, more secure and aesthetically pleasing. Our new look embodies commitment, passion and a collective vision to lead LMKT towards becoming market leaders in the technology industry.
We'd love to hear your thoughts on our official social media accounts.
https://www.facebook.com/LMKTOffcial
https://www.twitter.com/LMKTOfficial